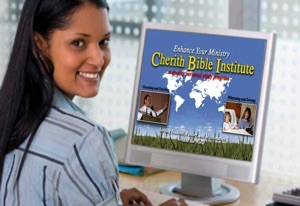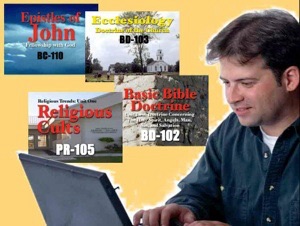 Registering For Courses
Registration is to be done once you have decided which courses you will be taking for the upcoming quarter.  You must submit the following information:
1)  Full Name (last name first), 
2) Home Address,
3)  E-mail Address
4)  Church where you are a member
5) Address of Church
6)  Your Pastor
7)  Brief  testimony of your salvation experience
8)  Reason for taking the Cherith Program
9)  ID Numbers for courses you wish to take
10)  Status (Credit or Audit).  
11)  Statement that you have read this entire Handbook and are in agreement with the Doctrinal Statement (What We Teach) of Cherith Bible Institute.
Do not give any other information in your E-mail registration. All other questions and comments are to be submitted using a separate E-mail.
...submit your registration information
After you have selected the courses you desire to take...
Example: 
Johnson, Raymond D.
121 First Street - Blaine, WA  98230 - rayjohn@yahoo.com
Grace Baptist Church
Pastor Samuel Miller
I received Christ as my Savior when I was...
I want to gain a better knowledge of the Bible so I can...
Winter-2011: BD-102/ PR-103/ BI-102
Credit
I Read this complete Handbook
This information will be kept confidential by the school Registrar. Your personal information will not be shared with any other individual or organization without your permission.
Student Identification Number and Classroom Entry Code.   You will receive a Registration Confirmation which will issue you a student identification number.  You will also be given the Classroom Code for the upcoming quarter. You will be given the code for the next quarter when you submit your evaluation scores at the end of the quarter.  
Return to the Course Selection page at the end of each quarter to select courses and register for the next quarter.
If you plan to enroll in this program, do so as soon as possible.  Enrolling early will help prevent a last minute registration overload here at Cherith.